DAYLIGHT DESIGN
Balancing daylight with electric light is essential, both from an aesthetic and energy conservation standpoint.  As daylighting consultants, we can analyze several factors, starting at the inception of the project:
SITE ORIENTATION
Building placement on a site can have a significant impact on daylight usage, views, and energy conservation.  Surrounding buildings, topography, and vegetation can play a significant role in blocking or minimizing daylight penetration into the space.  Equally important, is the orientation of the building once the location has been established.  Through onsite site evaluation, computer modeling, and other measures, we can maximize the daylight contribution within the building.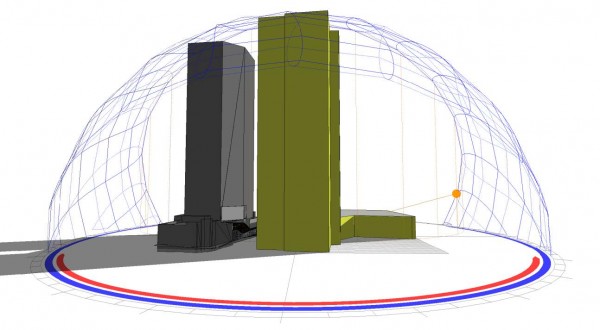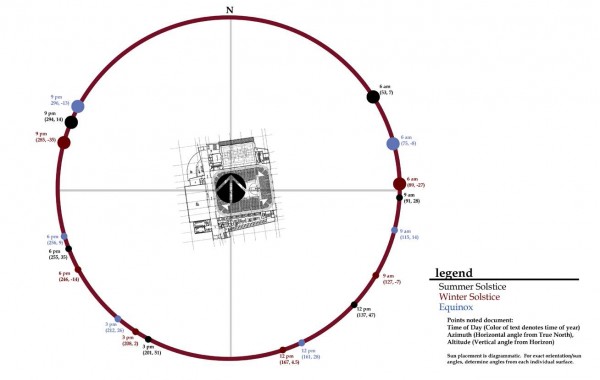 BUILDING FORM
Viewing a form model in its rawest form provides useful information about shadow play, interreflection off of roof planes, and potential glare concerns.
PHYSICAL MODEL EVALUATION
When analyzing a physical scaled model under a tilting earth Heliodon, mirror box overcast sky simulator, the client can see the progression of light throughout the day at specific times of year.  This is typically captured with photos that can be combined to show the subtle changes.  This can provide valuable information about direct sunlight concerns, with the ability to test varying mechanisms to block, redirect, or diffuse the light.
EXTERNAL + INTERNAL SHADING DEVICES
Depending on the local climate, space design, and thermal/mechanical goals for the project, shading devices can assist with both daylight control and thermal management of the building.
PASSIVE + ACTIVE SHADING CONTROLS
Controls are an important of the design, both from a daylighting and electric lighting standpoint.  Depending on the level of control of the shading devices, will directly influence how the electric sources are controlled for a seamless integration.  We always strive to provide a solution that is as simple as possible with minimal maintenance.
COMPUTER MODELING
There are many levels of computer modeling that can be done, from a simple sun angle study to detailed renderings and calculations.  Both can be extremely valuable in understanding how the site constraints, building orientation and form, glazing characteristics, and shading devices affect the qualitative and quantitative aspects of daylight.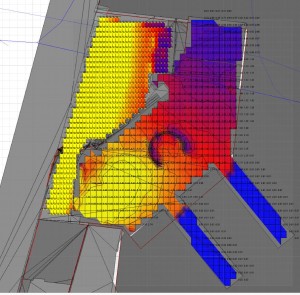 SUSTAINABLE DESIGN
With all projects, we analyze the impact of our design.  For clients that are looking to become LEED certified, we bring ample experience to the table.  We have LEED AP staff that have worked on several LEED and Green Build (Australian) projects.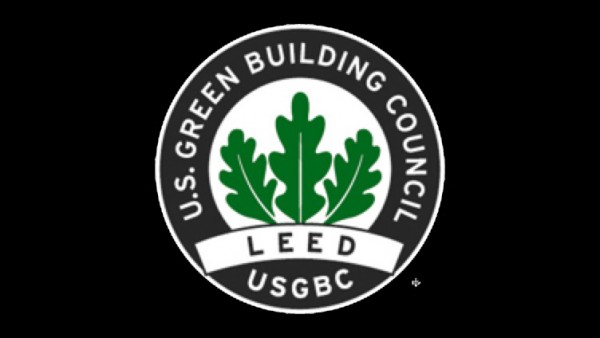 LEED Lighting, Daylighting, and Control Points (NC-v2.2):
– Sustainable Sites – Credit 8: Lighting Pollution Reduction
– Energy and Atmosphere – Prereq 2: Minimum Energy Performance
– Energy and Atmosphere – Credit 1: Minimum Energy Performance
– Indoor Environmental Quality – Credit 6.1: Controllability of Systems – Lighting
– Indoor Environmental Quality – Credit 8.1: Daylight and Views – Daylight
– Innovation in Design: Mercury
– Innovation in Design: LEED Accredited Professional
Besides LEED, we are experienced with several state and national codes/standards:
– ASHRAE 90.1 2010/2013
– Title 24 2008 / 2013
– International Energy Conservation Code (IECC) 2009/2012
– Washington State Energy Code
– Oregon Energy Code